Space and time away from the every day
---
The Wave is a unique environment that provides a special place for connecting with others, building your team and developing as individuals.

We believe that surfing can bring your senses back to life and our surf experiences and active learning adventures are tailor-made to suit corporates of all sizes.
Whether they're beginners or experienced surfers, The Wave experience will leave teams feeling revived.

Going surfing is like pushing a reset button. Senses are re-awakened. Mind, body and spirit are recharged.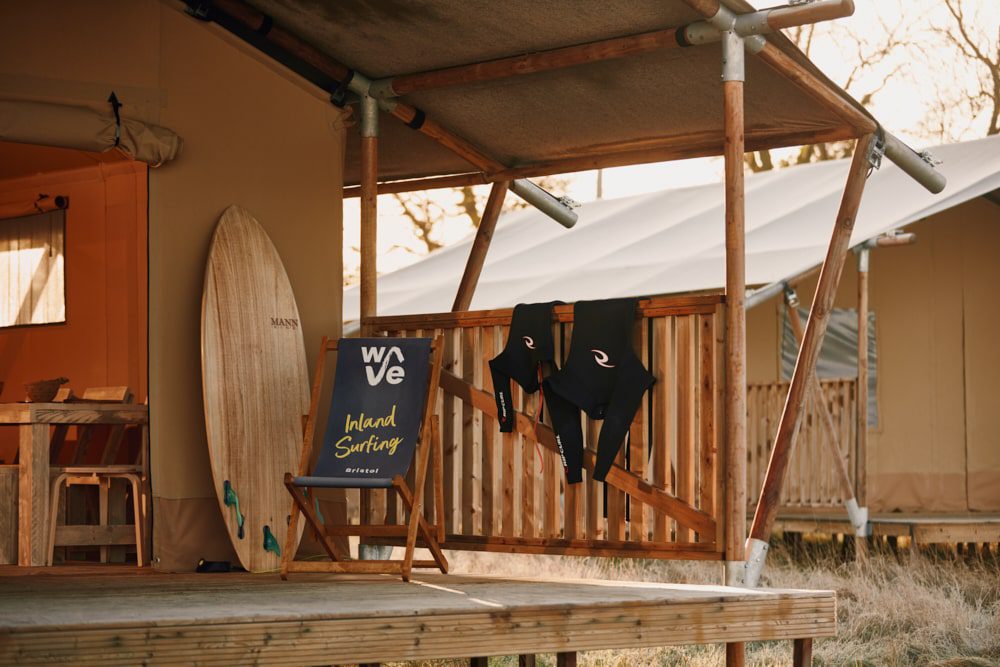 DESIGN YOUR PERFECT DAY AND WE'LL BRING IT TO LIFE
---
We provide the space, the rest is up to you. Relax in the comfortable Clubhouse and surroundings, reconnect with eachother and yourself, refuel in the café. We are more than just waves.
FOOD AND DRINK
our cafe bar serves form sun up to sun down so you can enjoy sunrise coffee and croissants or a sunset pint and pizza, with everything in between.
SURF AND STAY
Looking to make the most of your time away from the office? We have 25 comfortable Safari Tents each sleeping 8 just meters away from the lake. Find out more about The Camp at The Wave.
Contact corporates@thewave.com to talk about your ideas.